Welcome to: 




 T

he Positive Parenting Centre
      Aspire... to develop your own positive parenting approach to raise children of outstanding character, build loving family relationships and create inspiring memories to last a lifetime.
Our Aim:  is to guide and support all parents in the advancement and refinement of their parental strategies and responsibilities. 
Our Personal Message to Young Parents:
If there is only one thing you takeaway from this website, please let it be this: 
"Slow Down… Stop and Smell the Roses."  Don't fast forward your children through life, the years pass too quickly and you will soon be asking yourself...  
  "Where have the years gone?
Relax...  don't take life too seriously, have patience, develop a sense of humor and enjoy every precious moment with your children.
"Just let them be children"

"When you try to control everything,
you enjoy nothing.
Sometimes you just need to relax, breathe,
let go and live in the moment."

- Anonymous -

---
We Believe

Your children are a blessing, more precious and valuable than anything in this world and must be cherished, their innocence protected, and every opportunity for a positive and successful life be afforded to them.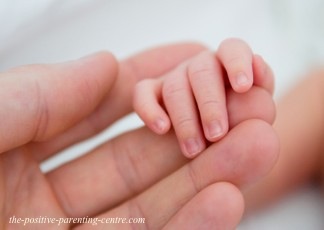 "What gift has Providence
bestowed on man
that is so dear to him
as Children?"
-Cicero-
It is truly important to understand that...
You have only one chance in this life to raise your child.
All of the gold in the world, or tea in China, cannot buy back time, or those fruitful opportunities…
There is simply no going back!… So!... do it right the first time…..
----"With Passion"----
---
Our Philosophy

By our human and natural parental instinct, we feel a need to coddle our children and hand them life on a silver platter, or feed them from the proverbial silver spoon.

As compassionate and well intended this may seem, we do our children a huge injustice.
There is an old saying….. "If you feed a man a fish… he is fed for the day. If you teach him to fish… you feed him for life".
At "The Positive Parenting Centre", we believe you must teach your children to fish……"So to Speak!".


We will guide you in teaching your children:
Life Skills to:

Build the self confidence to advocate for themselves in life
Not be afraid to make mistakes; but!…learn from them
Expect disappointments in life, and overcome adversity
Develop a positive outlook toward everything in life
Be the best they can be in all life's endeavors
Understand and practice financial concepts at an early age
Develop an attitude that inspires a thirst for knowledge
Develop physical and healthy eating habits early in life
Dream big, set goals and live their dreams
---
"Teach them"

"Coach them"

"Mentor them"

Most of all...


   Love Them "Unconditionally"
---

Build A Strong & Loving Family
through Positive Parenting

"Positive parenting skills are the very essence in developing building blocks that create a strong, happy and supportive family unit"

- Stephen C Walton -

---
Some of the topics you will unearth
as our site develops
Define and create your own personal parenting style
Clarify family values and build a solid foundation
Protect your family from life's negative influences
Build strong character attributes in your children
Implement "Positive Discipline" in your parenting approach
Sports and the positive values they bring to your children
Promote the positive values of music to your children
Positive book reviews and our suggested readings for the entire family
Ideas for fun family projects and bonding activities
Family fun activities, games & recreation ideas for the entire family
You Must Make The Time For Those Special Moments
"Our greatest danger in life is in permitting the urgent things to crowd out the important"

--Charles E. Hummel--
---
We hope you enjoy your visit to: The Positive Parenting Centre
We ask that you Bookmark us and visit often.
Thank you,
Steve & Wendy Walton :)

If  you find our site interesting and informative, we would love for you to

 "Like or Share" us on Facebook

---
Visit our Facebook page on the link below

---
---
---
   Subscribe to our
Periodic Newsletter