Good Parenting Skills
are Developed through
Trial

&

Error
---
By Stephen Walton

What Makes A Good Parent?
When we think of "good parenting skills", we often expect there is some kind of magical formula involved.
In most cases, it's only a matter of common sense, a positive attitude, a passion to succeed as a parent, to trust your better judgment and go with your gut feeling.
There are seven billion people on this earth and probably half as many opinions on child rearing.
You, and the family you raise, are unique, special and one of a kind, no other the same. You are the only one that truly understands what is best for your family.
It is important to understand there is no such thing as "One Size Fits All" parenting.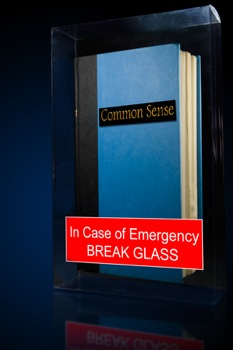 Regard our website, with all of its wisdom and tips on good parenting skills as merely a medium to gain insight on different perspectives and ideas in raising positive, well grounded happy children while building family unity.
Suffice it to say, my wife and I are far from being perfect parents, nor will you be. I expect never to meet one, as I believe there is no such person.
There are those who think they are…but! quite frankly, I find them rather annoying to be around.
You will make mistakes, exercise poor judgement and even at times second guess your parenting ability...
"That is how you learn"
Whenever you are in doubt about a parenting decision, always rely on what seems to make good common sense and stick with your gut feeling.


"Common sense (which, in truth, is very uncommon) is the best sense I know of:
abide by it... it will council you best"
- Philip Dormer Stanhope -
---
Parenting is definitely a learning experience

"Good Parenting Skills" are learned through trial and error. Of course our site has many articles on good parenting, and we offer many excellent ideas and strategies; but... experiencing the effects of your own "hands on parenting" will be your best teacher and guide in becoming a good parent.

It bears repeating…"Good Common Sense" and "Trusting Your Better Judgment" will be your most important parenting ally.
Pause for a moment and really ponder the following anonymous quote, it sums it all up in just a few short words.
"Good Judgment Comes From Experience"
and
"Experience Comes From Poor Judgment."
Even the best parent can at times, "exercise poor judgment."
Note: (the ducklings were unharmed and safely rescued by a police officer)
---

The Essence of Good parenting Skills

I personally believe in striving for parental excellence as opposed to perfection. The pursuit of perfect parenting will kindle dissension and negate your credibility in the eyes of your child.
What makes a good parent is one that is flexible, willing to learn, adjust strategies accordingly and admit to their child when they make a mistake.
It is essential, in order for your children to learn from their own mistakes, you must come clean on yours.
Christian Bovee once put it this way; "It is only error in judgement to make a mistake, but it shows infirmity of character to adhere to it when discovered".
I will be the first to admit, child rearing is no easy task and don't be shocked the first time you pass a mirror and suddenly notice a few deep lines grooved into your face and a greyish tint to your hair….It's par for the course.
Consider the grooves… "lines of wisdom," it's much easier to accept and gives you a sense of accomplishment; as for the hair ... it can always be dyed.
The other day, my (three and a half year old) granddaughter, in a very serious and inquisitive manner asked me this question….
"Papa... Why do you have all those cracks in your face?".
"A true testament to Art Linkletter, kids really do say the darndest things",
……They're very honest.
---
Throughout our site you will find many articles on good parenting skills, parenting tips and reviews on many good parenting books.
More: Interesting Articles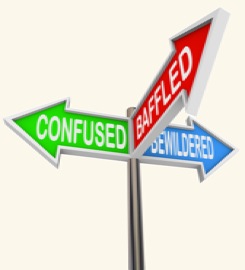 Improve Your Likelihood of Successful Parenting
The term successful parenting has an individual and personal meaning, however, for the most part it is safe to assume... "Continue Reading"
---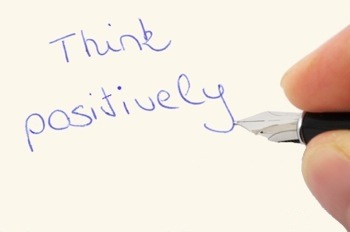 Our Top 10
"Tips On Good Parenting"
Raising good children is not difficult unless you expect it to be. The trials and tribulations encountered in parenting should be viewed as...
"Continue Reading"

---
9 Avenues of Influence that Affect your Child's Life
Recognize how your child's attitude and self esteem can be adversely affected by different avenues of influence in their life... Read about it here


Return To: "The Positive Parenting Centre" Home Page..from.."Good Parenting Skills"
---
If  you find our site interesting and informative, we would love for you to

 "Like or Share" us on Facebook

---
Visit our Facebook page on the link below

---
---
---
   Subscribe to our
Periodic Newsletter