Love Yourself and...
"Live Life to its Fullest"
---
By Stephen Walton

     I truly believe...

You must first learn to love yourself for who you are, with all your flaws and imperfections before you can truly live your life to its fullest.
You may be thinking that's egotistical or arrogant, but, true self love is a personal and private relationship you have with yourself.

It's not about bragging, flaunting your achievements or boasting about your wonderful qualities to others.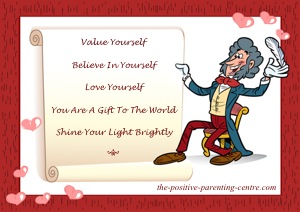 Self love is not external, it is not a view of yourself from the outside, it comes from within.

It's about self awareness of who you really are, connecting with your very core and believing in yourself and not being judgmental of yourself, worrying about what others think of you, or attempting to seeking their approval.

It's about self-worth and self-respect, accepting yourself for who you are today, at this very moment, not at some later date when you feel you may acquire some better qualities.

Self-worth is having the confidence to truly believe you are worthy of accomplishing anything you put your mind to, regardless of those pessimists doubting your ability, (and believe me... there are plenty of those).


Nothing splendid has ever been achieved
except by those who dared believe that something inside of them was superior to circumstance.

- Bruce Barton -

---
If you don't learn to love yourself and believe in yourself, you will fail to realize your ambitions and will inevitably give up on your dreams.

Think about it………

You can't love yourself if you don't believe in yourself, and you can't believe in yourself if you don't truly love yourself first…

…it really is that simple.


Love Yourself Unconditionally
Unconditional love for yourself is being your own best friend and treating yourself with the respect you deserve.

Refuse to let negative feelings and burdens of the past cloud your perception of your self-worth and weaken your self esteem.

Positive self esteem is enriched by the amount of self love and respect you have for yourself. It comes from not only accepting your differences from others, but, celebrating them as wonderful attributes that make you unique and beautiful.

Most of us have something we don't quite like about ourselves and wish to change.

The important thing is striving to change what you can… accepting what you can't… mustering the courage to let it go… and loving yourself for trying.



"One word frees us of all the weight and pain of life... That word is Love"

- Sophocles-(Greek Playwright)

---
Remember this….
A positive attitude is the most powerful tool for embracing self forgiveness and developing self love.Self realization that you, and you alone, are in control of your own destiny makes life wonderful, challenging, and exciting.

Accept you are human and will make mistakes and error in judgment. Treat them as opportunities to learn, accept them, make peace with yourself, grow in spirit and move on.

As you travel life's journey through all its trials and tribulations have courage, confidence, optimism, determination and most of all compassion for yourself.
---
My Personal Message to You
Always be true to yourself and celebrate your own uniqueness. You are one of a kind and there is no other person in this universe exactly like you.

Look deep within yourself and feel the intense love within your heart.
The more love you have for yourself, the more love you will bestow upon others.
Self love is the spark that lights the unbridled flame within your soul. With outward expression of such a powerful force, you are capable of doing anything in this life you choose to do.
And when you truly learn to love yourself, genuinely express love to others, and live with gratitude for everything in life, you will soon discover a life of fulfillment.


So!… go ahead... love yourself, unconditionally… you deserve it.
---
Learn to... "Love Life"

In order to truly love life, you must cultivate a positive attitude and embrace the power of love and have gratitude toward everything in life.

Related Articles
"Learn To Love Life With All Your Heart"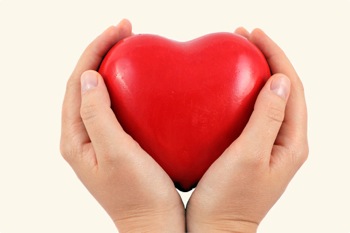 In order to truly love life, we must cultivate a positive attitude and embrace the power of love and gratitude toward everything in life... Continue Reading...


_______________
Other Links:

Return To: "What is Love" page...from: "Love Yourself"
If  you find our site interesting and informative, we would love for you to

 "Like or Share" us on Facebook

---
Visit our Facebook page on the link below

---
---
---
   Subscribe to our
Periodic Newsletter