The Best Anti-Bullying Resources for Parents & Teachers
... and Anyone Working with Children

---

Our compilation of anti-bullying resources will provide guidance and advice for handling bullying situations, developing respect, conflict resolution skills, anti-bullying programs, and transforming a school bullying culture to one of empathy and action.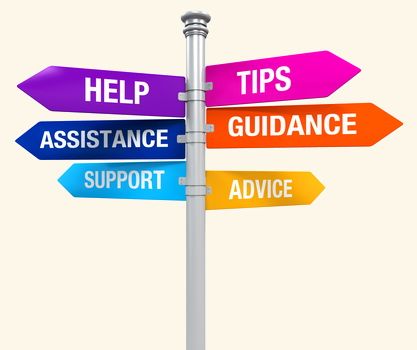 I first suggest you read our Bullying Articles to get a general understanding of bullying and the consequences for its victims.  

Many of your questions or concerns will be covered in the articles, however listed below is a compilation of what I consider to be the best anti-bullying resources available on the net.

I wholeheartedly commend the organizations in our list below for their extensive work and unwavering commitment to such an important issue.

I emphatically quote the title of an outstanding Book written by Laurie Flasko:
 "Bullying is Not A Game,"  and I must say she is absolutely right... It is an extremely important issue and we must all take it very seriously.
---

I'm confident the resources below will assist you tremendously.
Click their link for further details

Anti-Bullying Resources
---
---
The Olweus Bullying Prevention Program
Pacer's National Bullying Prevention Center
The National School Climate Center
---
---
 The Olweus Bullying Prevention Program

The Olweus Bullying Prevention Program is a whole-school program that has been proven to prevent or reduce bullying throughout a school setting.

It is designed to improve peer relations and make schools safer, more positive places for students to learn and develop. Goals of the program include:
    •    reducing existing bullying problems among students
    •    preventing the development of new bullying problems
    •    achieving better peer relations at school

Link: http://www.violencepreventionworks.org/public/index.page

---
PREVNet

Canada's authority on bullying

PREVNet is a national network of leading researchers and organizations, working together to stop bullying in Canada. It is the first of its kind in this country and a world leader in bullying prevention.
Through education, research, training and policy change, PREVNet aims to stop the violence caused by bullying so every child can grow up happy, healthy and safe.

Link:  http://www.prevnet.ca/

---
Kidscape

They strongly promote the anti-bullying message and shine a spotlight on child protection issues.

Their mission is to ensure children live in a safe and nurturing environment. By providing training, support and advice to children, parents, schools and those in professional contact with young people, enabling them to gain knowledge and develop the confidence and skills to challenge abuse and bullying in all its forms.

They equip young people, parents and professionals with the knowledge and skills to tackle bullying and its related safeguarding issues across the UK.

Link: https://kidscape.org.uk/

---
Bullying Epidemic

Lorna Blumen is the author of "Bullying Epidemic: Not Just Child's Play"

Lorna also offers a wide range of workshops about Respect, Bullying Prevention, Conflict Resolution Skills, Stress Management, and Emotional Intelligence.

She works with adults who work with children, teachers, parents, school councils, mental health professionals, coaches, and camp counselors.

Lorna also mentors teens and young adults in the Girls' Respect Groups Program. Lorna lives in Toronto, Canada and gives workshops and presentations in North America and internationally, upon request.

Link: http://www.bullyingepidemic.com/

---
The Bully Project

The movement that resulted in Lee Hirsch's documentary featuring American students who were regularly bullied.

The BULLY Project is a social action campaign inspired by Lee Hirsch's award-winning documentary film "BULLY."  They have sparked a national movement to stop bullying that is transforming kids' lives and changing a culture of bullying into one of empathy and action.
Its' new task is in leveraging the power of "BULLY" to move hearts and minds in a commitment to an educational reform approach known as Social and Emotional Learning (SEL).

SEL is about building trusting relationships within a school, teaching empathy, and ensuring that every student (even in a large school) has one adult they are connected to and can trust when they have a problem.

The BULLY Project has surpassed its initial goal of 1 Million Kids and have now reached over 3.6 million kids in over 3,000 cities and 7 countries,

As a result they have increased their goal to reach 10 Million Kids!

Link:  http://www.thebullyproject.com/

---
Stopbullying.gov

A federal government website managed by the U.S. Department of Health & Human Services. It provides a one-stop access to U.S. Government information on bullying topics.

An excellent resource providing information from various government agencies on what bullying is, what cyberbullying is, who is at risk, and how to prevent and respond to bullying.
You will find many additional anti-bullying resources on the site as well.

Link:  http://www.stopbullying.gov/index.html

---
The Anti Bullying Network

Its' aim is to provide information about how bullying can be tackled.

The Anti-Bullying Network was established at the University of Edinburgh in 1999 with funding from the Scottish Executive to provide free anti-bullying support to school communities. In the first eight years that it operated on this basis, the Network gained a national reputation for the high quality of the services it provided to school communities.
The Anti-Bullying Network is now an independent operation with the following objectives:

    •    to support anti-bullying work in schools;
    •    to provide a free website;
    •    and to offer an anti-bullying service which will include the provision of training, publications and consultancy services.
  
It is an excellent resource with a special section designed and written specifically to help young people.

Link:  http://antibullying.net/

---
Pacer's National Bullying Prevention Center

Founded in 2006, PACER's National Bullying Prevention Center actively leads social change, so that bullying is no longer considered an accepted childhood rite of passage.

PACER provides innovative resources for students, parents, educators, and others, and recognizes bullying as a serious community issue that impacts education, physical and emotional health, and the safety and well-being of students.

Whether you are an educator, student, family or individual who cares about students, PACER offers the tools you need to address bullying in your school, recreational program or community organization.

Its' main website: http://www.pacer.org/bullying/
                                 _______________________

Its' Teen Website

Created by and for teens, this website is a place for middle and high school students to find ways to address bullying, to take action, to be heard, and to own an important social cause.

Link: http://www.pacerteensagainstbullying.org/tab/

Its' Kid's Website

A creative, innovative and educational website designed for elementary school students to learn about bullying prevention, engage in activities and be inspired to take action.

Link: http://www.pacerkidsagainstbullying.org/kab/

---
The National School Climate Center
(Educating Minds and Hearts…Because the Three R's are Not Enough)

The goal of the NSCC is to promote positive and sustained school climate: a safe, supportive environment that nurtures social and emotional, ethical, and academic skills.
NSCC offers a variety of professional development programs and services to support K-12 schools, after school settings, educators, parent advocate groups and states to support sustained school climate improvement efforts.

In doing so, they enhance student performance, prevent drop outs, reduce physical violence, bullying, and develop healthy and positively engaged adults.

Link: http://www.schoolclimate.org/index.php

---
The Ophelia Project

This wonderful organization was dedicated to the understanding and minimizing of relational aggression.
Unfortunately, in the last years of Ophelia, a number of influences caused the organization to decline until it reached a point where it could no longer sustain operation.

In December 2012 it cease formal operations and closed the national headquarters, however the website is still accessible and is very informative.

It still provides a mountain of information for parents and teachers in the form of pdf files for viewing or downloading on the subject of relational aggression, as well as an extensive list of resources and public speakers.

The Ophelia Project raised awareness of the social issues children face today through conferences, speaking engagements, and advocacy.

They developed the first program in the country that trained high school students to work directly with middle and elementary students in learning about relational aggression.

They developed innovative programs to provide mentoring for children both in and outside of schools.
 
Created a variety of training programs, available across the country for teachers, parents and community activists, that addressed relational aggression for boys and girls.


Link: Main website  http://www.opheliaproject.org/index.html

Speakers List: http://www.opheliaproject.org/speakers.html

---
I Am Stronger

"I Am Stronger" is an initiative designed to stop the activities of bullying and cyber-bullying.

"I Am Stronger" believes that the answers to solving the issues of bullying and cyber-bullying lie in the hearts and minds of those who experience it on a daily basis - the youth of today.

The Ministry of Education has partnered up with "I Am Stronger" to provide small grants of up to $1000 for youth-led initiatives to address bullying and cyber-bullying within the province of Saskatchewan. The goal is to empower youth to take their ideas and turn them into positive action that can influence social change in schools, communities and online.

Link:   http://iamstronger.ca/

---
WRISTBAND RESOURCES
This company produces custom silicone wristbands with anti-bullying messages. They can be purchased by schools and other organizations to promote anti-bullying prevention and awareness campaigns.

Their website also provides links to many wonderful resources with information on defining bullying, statistics, effects of bullying and the prevention of bullying.
Link:  https://www.wristband.com/content/bullying_by_the_numbers_a_breakdown_of_bullying_s
---
DrugRehab.com

Bullying and Substance Abuse: Who it Affects and Why

DrugRehab.com has provided some invaluable information on how bullying often leads to alcohol abuse. They do a wonderful job defining the different types of bullying, why people bully and how it affects both the victim and the perpetrator.

They provide some sobering statistics as well as the prevalence of bullying in various countries.

Most importantly, they provide advice on what to do if you are being bullied, with options on how and where to report it.

This guide is a must-read for anyone being bullied, and those supporting a friend, co-worker, or child that may be the victim of bullying.
---
---
---
---
   Subscribe to our
Periodic Newsletter